China Daily | Understanding 'Dual Circulation' Policy
Understanding 'Dual Circulation' Policy Important For Companies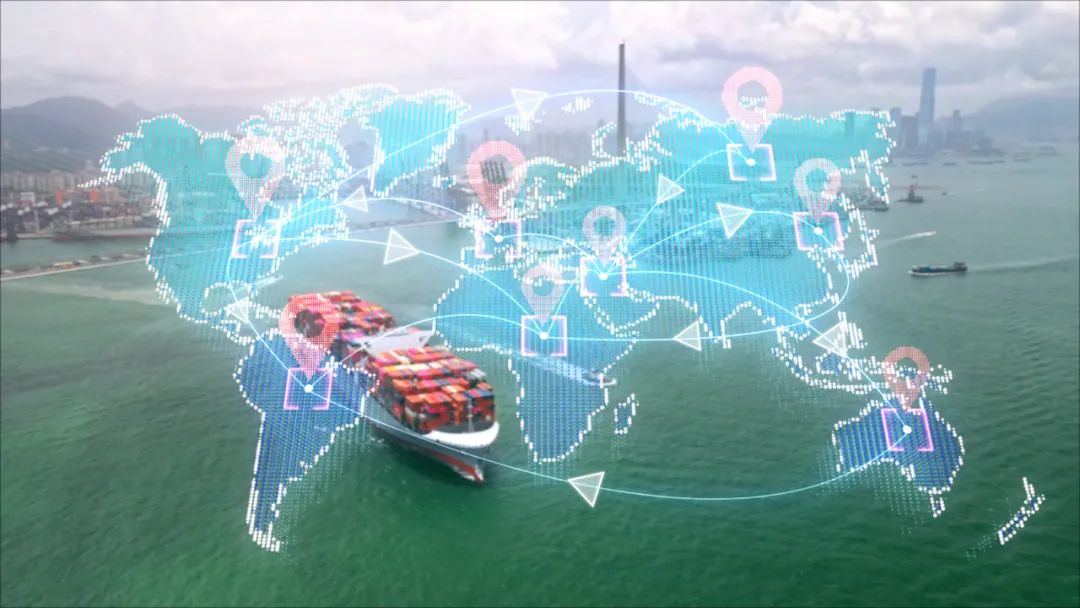 A recent article authored by Dr. Tse was published by China Daily on May 23, 2021.
There appears to be considerable confusion about what China's "dual circulation" economic policy really means and what would be its implications for individual companies.
It was over a year ago when the "dual circulation" policy was announced during the Politburo Standing Committee meeting on May 14, 2020, which was later incorporated into the 14th Five-Year Plan (2021-25) proposals announced in October.
The simple narrative is that the "dual circulation" strategy aims at boosting both domestic and overseas markets, with the two complementing each other. Growth in domestic production, distribution and consumption is expected to become the key driver of economic growth, spurring technological innovation and expansion of domestic supply chains, and boosting China's role in global supply chains.
The "dual circulation" policy was devised in the wake of two key developments.
The first was disruption in global trade because of disputes between China and the United States and later because of adverse effects of the COVID-19 pandemic. The general expectation is that international trade patterns will remain skewed going forward.
The second is the continuing rise in domestic demand. The middle class is believed to have swelled to about 400 million, according to China's National Bureau of Statistics. Not only is the size of the middle-class population likely to keep growing, but the composition of consumption, too, is likely to keep moving up the value chain, demanding newer and more innovative products. Domestic demand is growing rapidly due to a number of reasons, most importantly some specific policies launched by the Chinese government. Consumption has in fact become increasingly important in China's economy. According to the Bureau of Statistics, consumption accounted for 54.3 percent of China's GDP in 2020, an increase of 10 percentage points in a decade. Important is the fact that the country's effective control of the pandemic resulted in a rapid recovery of consumer demand.
The Chinese government is apparently focused upon stimulating domestic consumption, driving high-quality growth and continuing the restructuring and upgrading of the supply side.
Among policies that are boosting and upgrading domestic demand are those related to areas such as new-energy vehicles, carbon neutrality, public health, rural revitalization, mega regional city clusters development and the like. New demand patterns are evolving and the economic landscape is changing.
On the supply side, the Chinese government will continue to push consolidation of excess capacities in sectors where it is necessary to do so. The increasing prevalence of technology and innovation across different industry sectors is leading to upgrading of the supply chains, and this is strengthening China's position as a major hub for global supply chains.
As supply chains in China become stronger and more resilient to changing demand patterns, its position as an export base will continue to improve. At the same time, demand for imports of agricultural products, raw materials, high-end parts, precision machinery, high-tech medical devices, luxury consumer goods and the like see spectacular growth, making China a major market for overseas suppliers.
Clearly, a new era of globalization is evolving. If we call the first tranche of globalization that began some decades ago "Globalization 1.0", perhaps we can term the second phase "Globalization 2.0". The fundamental difference is that while demand in Globalization 1.0 was primarily from the US and other Western developed countries and China (and other developing countries) was the principal supplier, in Globalization 2.0, China will become a major demand center as well as a supply center. It will be home to mammoth global supply chains and shall itself be a major market for the entire world.
While Globalization 2.0 will probably be the main trend going forward, certain levels of regionalization and localization of supply chains will be inevitable, partly due to economics and technology, and partly due to geopolitics. The interplay between the new wave of globalization and the deglobalization that many believe has started will lead to many new trends, some expected and some not quite so.
Nonetheless, China's role in the world will become even more important. For many businesses, China's importance as a market and as a global or regional supply base will continue to strengthen. However, there is no room for companies to be complacent as the overall context of China, particularly its policies and competitive landscape, will continue to evolve extremely fast. What might have worked yesterday might not work tomorrow.
China has increasingly become an epicenter of business innovations. The incredible pace and intensity of innovations in China means that companies that want to stand out will need to be extremely innovative.
For foreign companies, the key questions are agile adaptation of strategy and organization by their operations in China and adjustment of global strategy treating China as the core. Their ability to continuously transform themselves commensurate with the changing context will be critical.
For Chinese companies, the ability to continuously improve their overall capabilities, to be at the front end of the innovation curve, and (for some) to be more internationalized will be the key.
The "dual circulation" policy does not mean China will close its doors and expel foreign companies. Conversely, it implies an even more open economy providing more market access to foreign as well as non-State-owned Chinese companies. In fact, it is a key mechanism for the Chinese government to strengthen its positioning on globalization and multilateralism. Companies, foreign or local, should adapt their strategies and organizations in tune with these changes.
Dr. Edward Tse is founder and CEO, Gao Feng Advisory Company, a founding Governor of Hong Kong Institution for International Finance, Adjunct Professor of School of Business Administration at Chinese University of Hong Kong and Professor of Managerial Practice at Cheung Kong Graduate School of Business. One of the pioneers in China's management consulting industry, he built and ran the Greater China operations of two leading international management consulting firms (BCG and Booz) for a period of 20 years. He has consulted to hundreds of companies, investors, start-ups, and public-sector organizations (both headquartered in and outside of China) on all critical aspects of business in China and China for the world. He also consulted to a number of Chinese local governments on strategies, state-owned enterprise reform and Chinese companies going overseas, as well as to the World Bank and the Asian Development Bank. He is the author of several hundred articles and five books including both award-winning The China Strategy (2010) and China's Disruptors (2015), as well as 《竞争新边界》 (The New Frontier of Competition), which was co-authored with Yu Huang (2020). He holds a SM and s SB in Civil Engineering from the Massachusetts Institute of Technology, as well as a PhD and an MBA from University of California, Berkeley.
Gao Feng Advisory Company is a professional strategy and management consulting firm with roots in China coupled with global vision, capabilities, and a broad resources network
Wechat Official Account:Gaofengadv
Shanghai Office
Tel: +86 021-63339611
Fax: +86 021-63267808
Hong Kong Office
Tel: +852 39598856
Fax: +852 25883499
Beijing Office
Tel: +86 010-84418422
Fax: +86 010-84418423
E-Mail: info@gaofengadv.com
Website: www.gaofengadv.com
Weibo: 高风咨询公司