Intelligent Cockpit: Rapid Transformation of the In-Car Digital Experience
Intelligent Cockpit: Rapid Transformation of the In-Car Digital Experience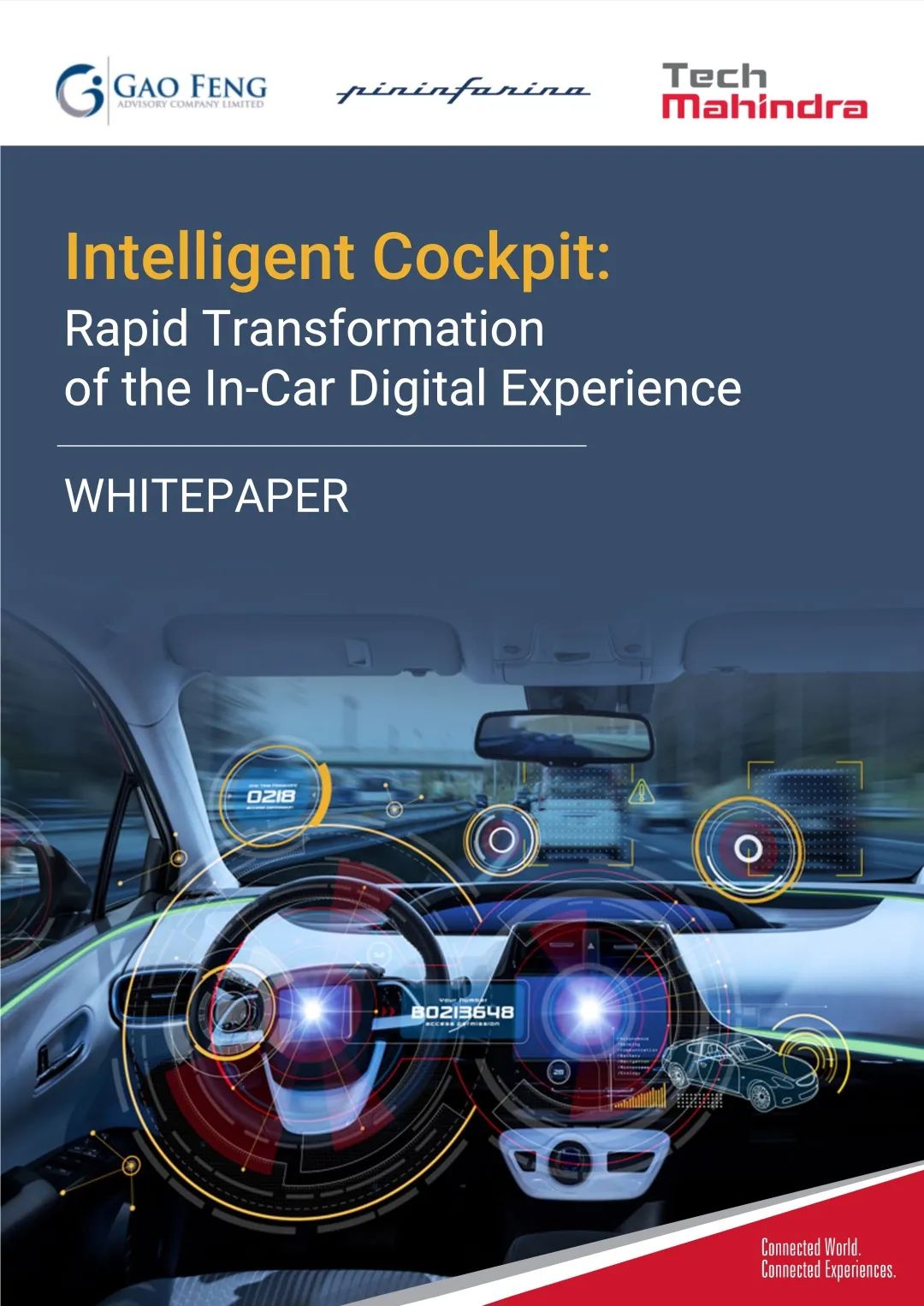 A recent article authored by Gao Feng Advisory CEO Dr. Tse. It was co-authored by Ravi Yellajosula, Engineering for APJ at Tech Mahindra and Elvis Chen, Expert at Pininfarina.
Ravi Yellajosula is head of Engineering for APJ at Tech Mahindra. He is also COO of SCTM Engineering (A Sumitomo Corporation & Tech Mahindra Joint Venture). With more than 22 years of professional experience in digital transformation, product development and globalization strategies, he has been instrumental in building one of the fastest growing global engineering services providers in APJ region. Ravi has successfully transitioned global engineering strategies for several global and local clients and has built development centres across the regions.
Elvis Chen is an expert at Pininfarina. He has 13 year experience working on IoT software product design across multi platforms, and specializes in interaction design for automotive infotainment system, smart cockpit and related mobile services. He has a solid background and experience in UX design and product management with proven track record in markets. He keeps imagining and exploring all possible ways people shall live and move in the future.
Dr. Edward Tse is founder and CEO, Gao Feng Advisory Company. He became one of the pioneers in China's management consulting industry, by building and running the Greater China operations of two leading international management consulting firms (BCG and Booz) for a period of 20 years. He has consulted to hundreds of companies, investors, start-ups, and public-sector organizations (both headquartered in and outside of China) on all critical aspects of business in China and China for the world. He has also advised the Chinese government organizations at different levels on strategies, state-owned enterprise reform and Chinese companies going overseas, as well as to the World Bank and the Asian Development Bank. He is the author of several hundred articles and five books including both award-winning The China Strategy (2010) and China's Disruptors (2015).
Gao Feng Advisory Company is a professional strategy and management consulting firm with roots in China coupled with global vision, capabilities, and a broad resources network
Wechat Official Account:Gaofengadv
Shanghai Office
Tel: +86 021-63339611
Fax: +86 021-63267808
Hong Kong Office
Tel: +852 39598856
Fax: +852 25883499
Beijing Office
Tel: +86 010-84418422
Fax: +86 010-84418423
E-Mail: info@gaofengadv.com
Website: www.gaofengadv.com
Weibo: 高风咨询公司